8 Best Dog Products To Make Life Easier With Your Pooch In 2018
Doesn't your dog deserve the best products available? From walking your dog, to feeding your dog, or picking up their poo in the yard, this list of the 12 best dog products will surely make life easier for both you and your dog!

Still not enough? Check out our full list of Unique Gifts For Pets.
Fastest way to keep your pet's nails trim rounded and smooth with no mess!
Painlessly and easily trim your pet's nails anywhere without the pain caused by traditional nail clippers.
Ideal for pet dogs, cats and even birds
.
Buy Now
2.)LED DOG COLLAR
To promote dog safety we have a special offer just for you! Thousands of dogs are lost every year due to owners not taking care when walking their dog at night, especially in the winter when the days are shorter.
We have a solution! These super bright LED collars are a perfect way to keep your furry companion safe when walking at night, there's not a chance of missing them!
Buy Now
3.) Aquapaw: A Palm-Sized Dog Scrubber/Sprayer That Attaches To Your Hose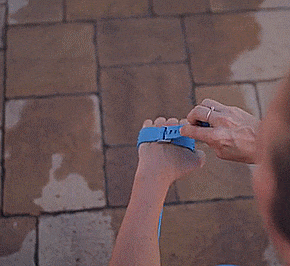 The Aquapaw is a little hand-held dog scrubber that you attach to your garden hose, and allows you to give your dog quick and easy dog baths out in the yard. The device sits right in your palm and keeps both of your hands open to wrangling your dog while you scrub him down.
Buy Now
Do you have two dogs, and walk them by yourself? Their leashes most likely get tangled up as they both walk back and forth between each other, right? This double dog leash has a swiveling mechanism that holds each leash to prevent them from getting tangled while out on walk or run with your pooches, and is easily the best product for walking two dogs at the same time.
4.) Dual Doggie Pet Leash: Double Retractable Dog Leash For Walking 2 Dogs at a Time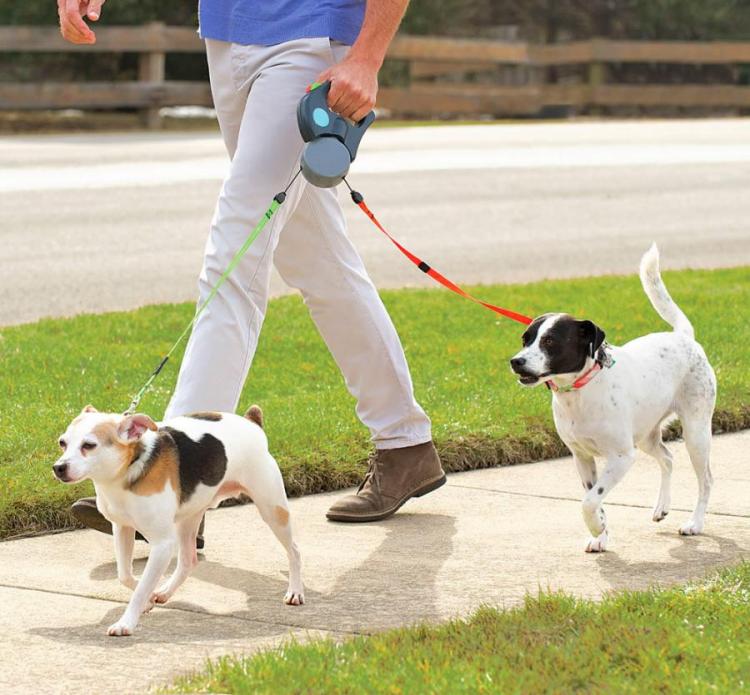 5.) HandsOn: Bathing, Grooming, Shedding Gloves For Dogs, Cats, and Horses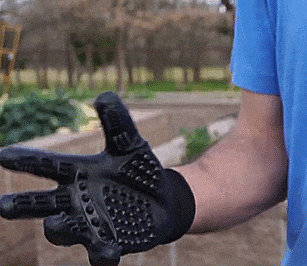 These gloves have little nubs scattered throughout the palms and fingers so you can easily brush and de-shed your dogs and cats by just petting them. Probably the best way to deal with your dogs fur, the unique gloves also work great for scrubbing your dogs while you bathe them.
Buy Now
6.) Apartment Balcony Dog Door
This balcony doggie door can be fitted in sliding-glass doors on balconies or patio doors so your dog can let themselves out whenever they need to. This way you won't need to actually slice a hole in your wall or door to install an actual doggie door, you can simply place this right in your sliding glass door and give your dog the freedom they want!
Buy Now
7.) Travel Dog Water Bottle
This dog water bottle is perfect for giving your dog some much needed water on those long walks or runs on hot Summer days. Just squeeze the bottle and it will fill the top bowl with water for your dog to drink out of. As soon as you stop squeezing, the water will go back into the bottle to be reused later.
Buy Now
8.) This Food Maze Dog Bowl Keeps Your Dog From Eating Too Fast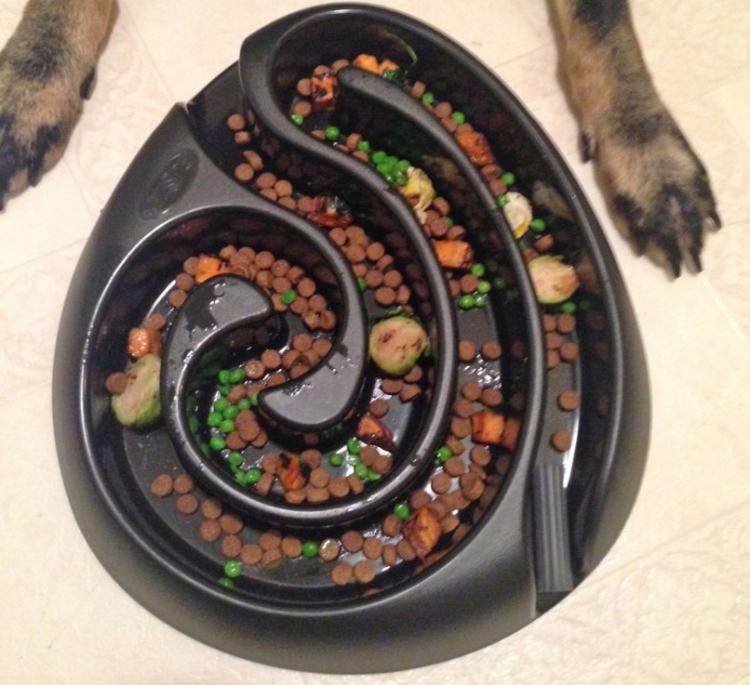 This food maze is a great way to get your dog to start eating slower, and not to devour their entire meal within seconds. Just scatter your dog's food in the maze, and the tall walls of the bowl will prevent them from eating too fast. They will have to push the morsels of food through the maze to eat. Not only great for slowing their eating, but the maze bowl also helps stimulate your dog's senses and develop their mind by having to solve a puzzle when they want to eat.
Buy Now
Still not enough? Check out our full list of Unique Gifts For Pets.
---